Twelve Cherry Villa… Barbados
The Property
CHERRY VILLA is tastefully furnished and is fitted with ceiling fans in all rooms. The comfortable, spacious living/dining room is equipped with broadband Internet, cable TV, CD player and radio/cassette. Other amenities include four telephones (1 in the livingroom,1 in the kitchen, 1 in each bedroom) for local calls, which are free. A credit/debit card is needed to make a long distance or overseas call.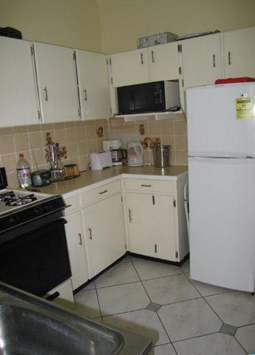 The well equipped kitchen includes a large fridge/freezer, an oven and hob, microwave, toaster, coffee maker, electric kettle, pots, dishes, cutlery, stemware,iron and ironing board.
The two airconditioned bedrooms each have fitted wardrobes, vanity units with stools, an easy chair, hairdryer, safe for your valuables, king size bed or two twin beds.
The master bedroom has an en-suite bath/shower/w.c. room.
There is an additional shower/w.c room.

















Partial view of patio at rear: Enjoy alfresco dining
CHERRY VILLA is set within large tropical gardens with a furnished veranda at the front and a large covered patio and dining area at back - complete with barbeque.
The gardener will call once or twice a week to attend to the lawn and foilage/plants.
There is ample parking space should you wish to hire a car during your stay.



Dining Area
You will be met and greeted upon your arrival at CHERRY VILLA; All questions that you may have regarding your stay in Barbados will be answered.
OPTIONAL EXTRAS
Arrangements can be made for transportation from and to the Airport/Seaport.
A welcome pack of groceries can be ordered to your specification and delivered to the Villa prior to your arrival. You will be required to pay for the goods after you are settled.
Your housekeeper will happily provide an inexpensive laundry service should you require it.

To view the availability calendar, click here. To see a map and photos of the area, click here.